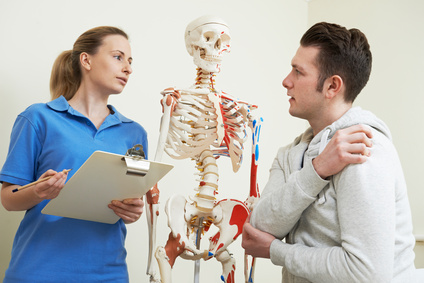 Physical therapists are biomechanical specialists who can develop personalized programs that factor in past injuries, the specific type of activities in which people are involved, and their ultimate fitness and competitive goals ranging from marathons and team sports to running and bicycling.
A physical therapy practice offers a safe and therapeutic environment for patients with chronic disease to stay fit while addressing their particular health issues. Those with heart problems, diabetes and neurological conditions can benefit, along with patients who have diseases of the lungs.
The elderly and people with special health issues often refrain from healthy activities due to fear of falling or aggravating their condition. Physical therapists are specially trained in multiple health conditions and their services are effective and safe for pregnant women. Physical therapy is beneficial for more than treating and rehabilitating injuries – it's a vehicle for lifetime fitness.