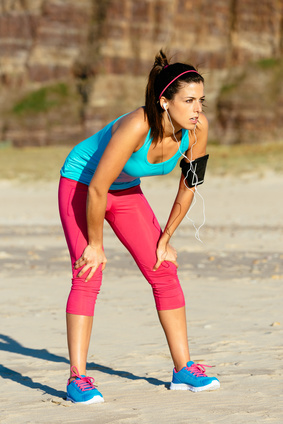 We have all heard the phrase 'No pain, no gain'. When it comes to the human body, discomfort is acceptable, but pain is not. In fact, there is a threshold of pain tolerance that is unique to each individual.
It's important to understand and respect this limit. When the body is pushed past this 'breaking point', injuries and long-term damage can occur. On the other hand, the right approach towards exercise, nutrition and rest can actually increase this limit at any age. When you exercise in a gradual and progressive manner under the supervision of a physical therapist, the body becomes stronger, and injuries are avoided.
Overtraining syndrome occurs when an individual participates in new activities that the body is unaccustomed to. It also occurs when an individual does the same actions for a prolonged period, or in the absence of warm up and stretching routines. Sometimes, a specific area of the body hurts, and the individual will notice impairments in movement, coordination and performance. Athletes with overtraining injuries may display fatigue, disturbances in sleep patterns and appetite suppression in severe cases.