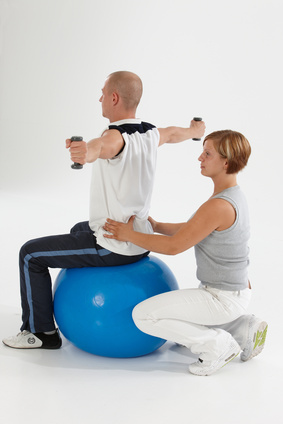 For people suffering from chronic pain and discomfort, physical therapy improves quality of life. Physical therapists design treatment plans to increase range of motion, flexibility and strength, while reducing pain in the muscles and joints.
Relieving pain in the muscles and joints is the primary goal. A careful designed exercise program helps improve blood flow to the affected areas.
The first thing a physical therapist will do is to help you understand your limits, so you don't hurt yourself by doing too much too soon. Physical therapists using a variety of procedures and modalities to relieve chronic pain in the muscles and the joints. This also helps patients to safely increase strength and mobility while reducing pain.

Procedures include therapeutic exercise, manual therapy and neuromuscular reeducation. Modalities include electrical stimulation, ultrasound and hot / cold therapy. The therapist will use his / her clinical judgement to identify, design and implement the right protocol based on the needs of the patient.