The heightened stimulation of nerves that's present in fibromyalgia causes changes in the brain. Certain chemicals are present in higher levels than usual in the brain. Over time, the body's pain receptors become more sensitive and over react to any type of pain signal. Many fibromyalgia patients also experience an increased sensitivity to touch, odors, noise and light.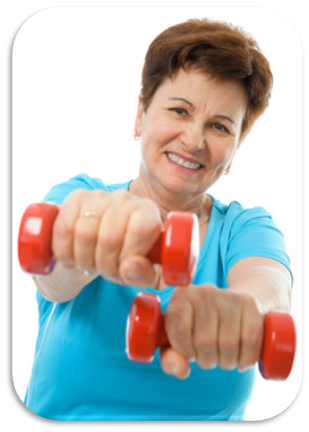 Physical therapy is effective for relieving the myriad of symptoms that accompany fibromyalgia. It can help:
Relieve pain
Better posture
Improve muscle flexibility
Maintain range of motion
Build strength
Reduce muscle tension
Improve balance and coordination
Fibromyalgia is an elusive and chronic disease that's often misdiagnosed and misunderstood. It takes years for some patients to receive a definitive diagnosis. The combination of symptoms varies widely among individuals and can rapidly change within the space of a single day due to changes in the weather.