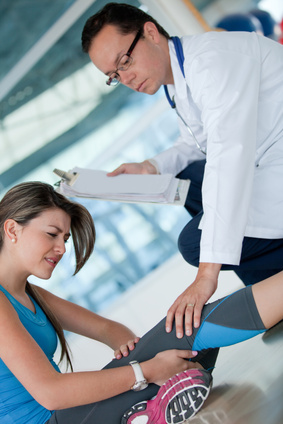 The vast majority of people believe the primary use of physical therapy is for back pain or rehabilitation of an injury such as fracture leg or whiplash. While physical therapy is beneficial in all those situations, it's equally advantageous for individuals who want to improve their athletic performance.
Athletes don't have to seek the services of a personal trainer or strength coach if they want to run faster or jump higher. Physical therapists are experts in how the musculoskeletal system works and how to maximize the potential of any individual whether they're a high school athlete, participating at the collegiate level, or competing in professional events.
Physical therapy is so effective that world-class Olympians regularly receive care from a physical therapist to keep their bodies in top condition and improve agility, stamina, and endurance. Different sports and activities all require specific muscle sets. The same muscles used for performing a high jump aren't the same that an individual utilizes for rowing and each need a different approach.
The time to begin a physical therapy training program is before an individual will call upon their body to perform. For those who regularly compete, physical therapy is a valuable tool for maintaining performance and fitness levels during the off season.